Wellness Products for Pain Freedom & Healthy Living
When To Use Photon Products ?
Wanting to have a Better Quality of Life
Stress and Physical Tension
Improve Metabolism during Exercises
Highly Recommended for People suffering the pathologies :
Low Back Pain; Should Pain; Leg and Feet Pain; Fibromyalgia; Arthrosis; Diabetes
K&P Photon Products has 3 Therapies
Pulsed Electromagnetic Field (PEMF) Therapy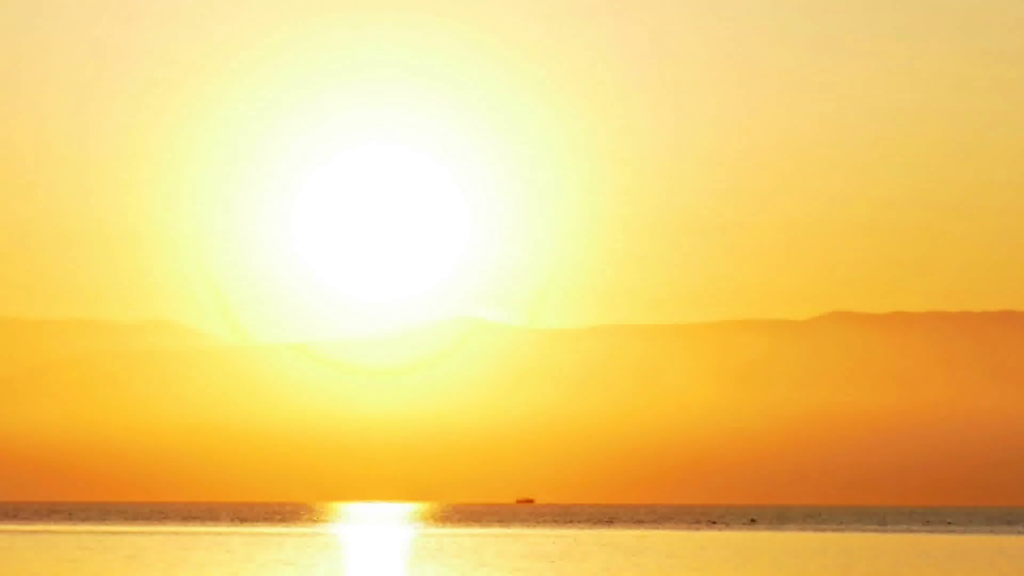 Photon Therapy
An Exclusive K&P Photon Technology
Benefits of using Photon Therapy :
Increase Blood Flow
Reduce Inflammations and pains
Detox the body increasing blood PH
Improve tissue regeneration
Reduce fatigue
Improve Oxygenation
The Photon nanotechnology was developed through a highly sophisticated process. It is a fusion of 6 metals : Platinum, Titanium, Aluminium, Silver, Gold and Negative ions.
Photon is capable of emitting far-infrared waves, with the intensity equal to the photons emitted by the sun, which is fundamental for health maintenance.
When insufficient presence of Photon occurs wide clusters of water molecules form. This is unfavorable to our cells it allows toxins to accumulate inside our body. However, with the presence of Photon, the clusters are separated providing better blood circulation, cell gas exchange, immunology system and inflammations.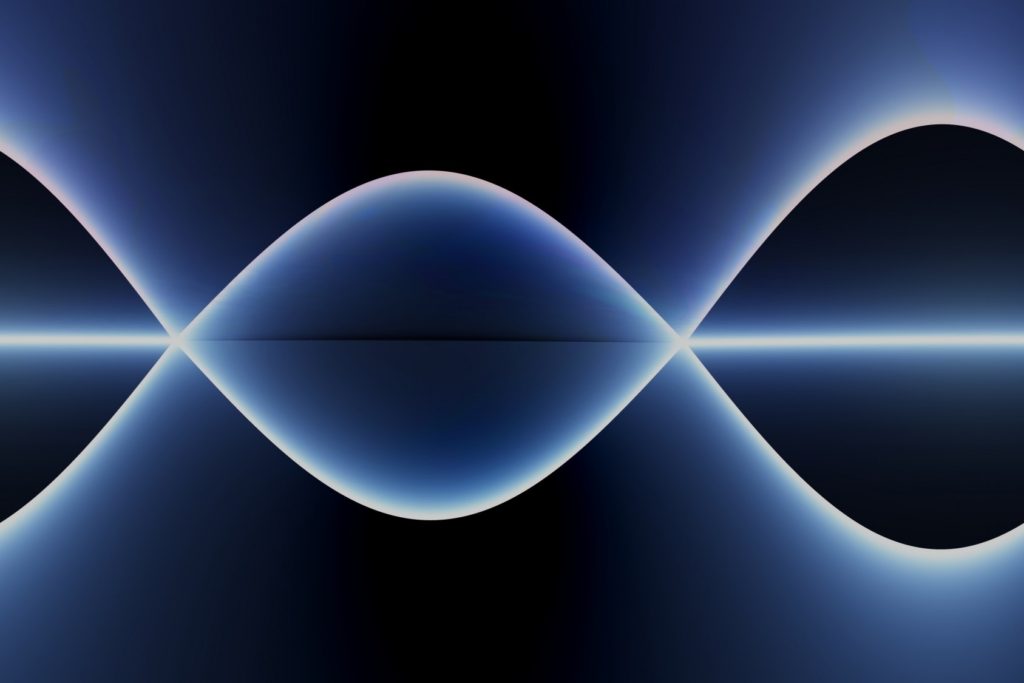 PEMF Therapy
Benefits of using PEMF Therapy :
Potencialize all the Photon Benefits
Improve breathing problems
Boost and balance the immune system
Improve Sportive Efficiency
Prevent Injuries
Help balance blood sugar level
Enhanced nutritional absorption
Before sickness or a pathology shows in the body, it's due to cell dysfunction, and tuning-up or charging the cells is necessary. PEMF technology can fine-tune these cells that lost charge and help cells rebalance dysfunction faster, is a non-invasive way to approach health issues.
PEMF technology stimulates every level of the body.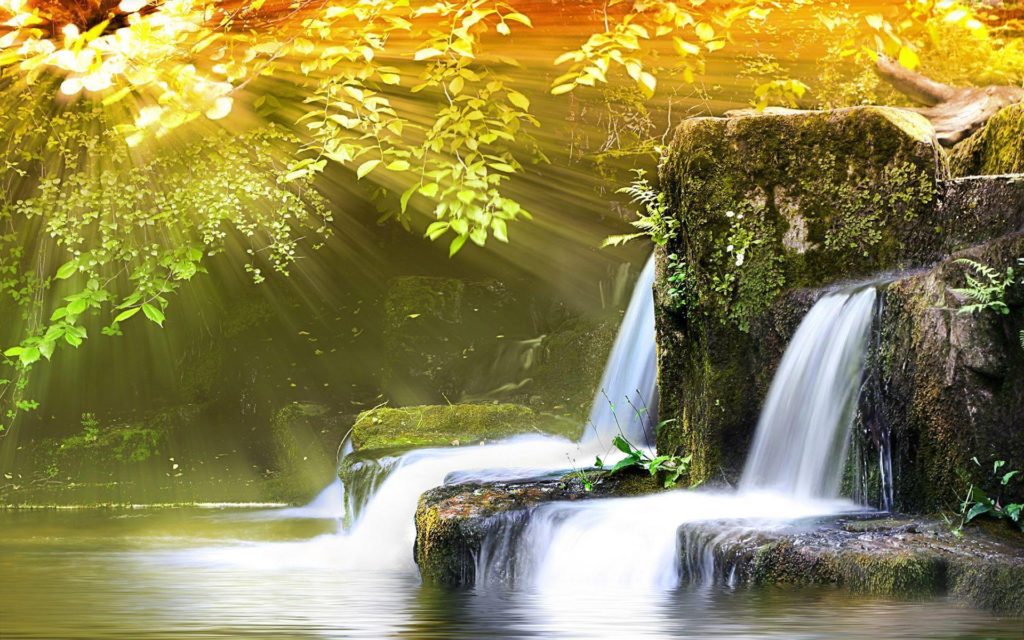 Negative Ion Therapy
Benefits of using Negative Ion Therapy :
Reduce tiredness
Reduce Physical Tension
Reduce Stress
Improve Energy
The Photon Ion is the newest generation of Photon Nanotechnology.
Negative ions are capable of restoring the oxygens in the ambient Lots of negative ions are found in natural places like forests, waterfalls, and at the beach.
Large towns and city environments generally have far more positive ions and far less negative ions in the air when compared to country environments. An excess of positive ions in our environment contribute to tiredness and a lack of energy, tension, anxiety, irritability and also prejudice our immune system.
The new Photon Generation. Photon Ion is capable of emitting soothing negative-ions.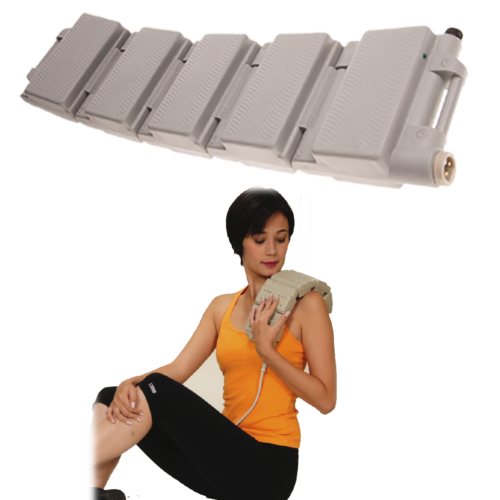 Photon Bio
PEMF Therapy + Photon Therapy + Negative Ion Therapy
Photon Bio emits natural therapies that can provide fast and effective treatment for your pain and aches.
Easy Application Apply where it hurts
Drug Free and No Side-Effects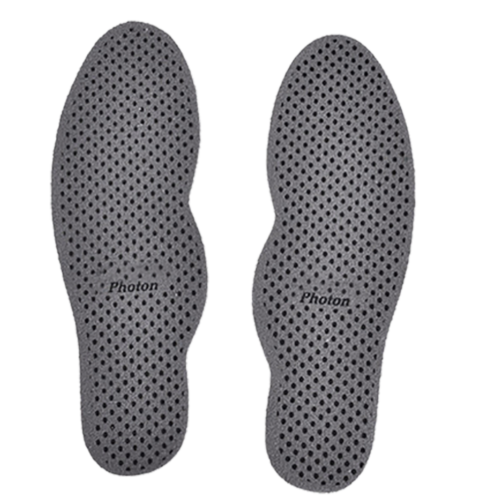 Photon Insole
Health through sole of the feet
Photon Therapy + Negative Ion Therapy
Photon insole is an intelligent insole capable of emitting far infrared waves and soothing negative ions
Easy Application. Universal Size
Drug Free and No Side-Effects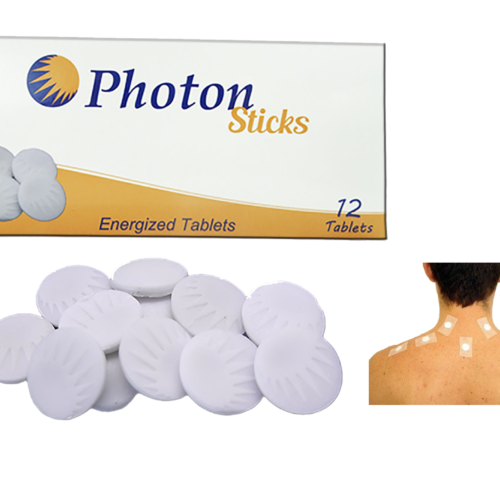 Photon Sticks
Photon Therapy + Negative Ion Therapy
Photon Sticks are based on the concept of Traditional Chinese Medicine, being the joint of the millennial oriental wisdom with the modern nanotechnology. Photon Sticks contains Photon Ion, a Japanese technology acting like a far infrared local emitter.
The method of application is easy. Just place a Photon Stick Tablet on a sticker and apply on the sore point.
Drug Free and No Side-Effects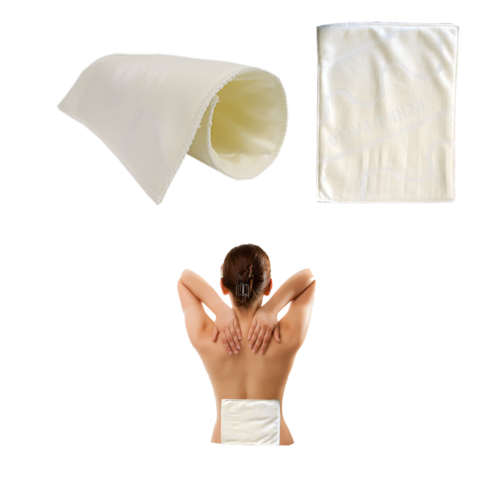 Photon Cloth
Photon Therapy + Negative Ion Therapy
The Photon Cloth has the magnificent nanotechnology Photon Ion, that is capable of emitting far-infrared energy and soothing negative ions. Helping for a better quality of life and wellness.
The method of application is easy. Just place the Photon Cloth on the sore area.
Drug Free and No Side-Effects
Over 35 years manufacturing healthy products

Approved by the UCF Incubator in Kissimmee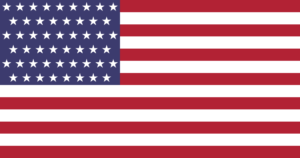 Products Regulated by U.S. Organizations
K&P Photon Proudly Advised by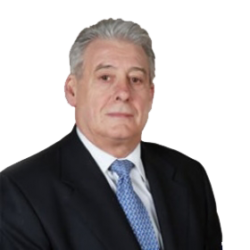 Dr. Carlos Nogueira Pérez – Physician and Acupuncturist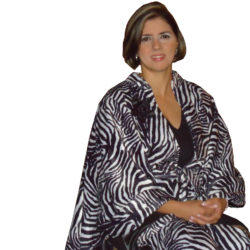 Dr. Joselisa Shinoda – Physiotherapist Specialized in Neurological and Orthopedic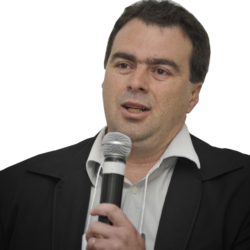 Dr. Paulo Souza – Sports Physiotherapist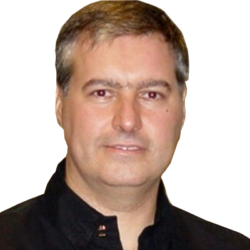 Dr. Luciano Stancka – Physician and Psychoanalyst
Interested in Photon Products ? Get a Quote !
For those kids who aren't, this will thesis service provide a much tighter write my essay for me cheap match